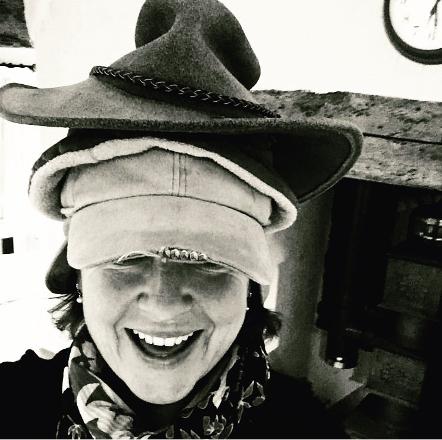 My name is Zoé Brown. I was born in Belgium and now live on the Essex-Suffolk border in England. I work full time and the airing cupboard is for me just a hobby, albeit a fulfilling one.
I am mesmerised by people; I love to hear their stories. I believe we all have stories, we are made of them. They are often linked to those moments where life suddenly changes, shifts, never to be the same again.
Years ago, I thought I would write. Sadly, my French isn't good enough anymore and my English isn't good enough yet. I am locked between two languages. One day, as I was tidying my airing cupboard, I started speaking to myself (as I often do!) and realised the acoustic was great: the sheets, towels and boxes creating a perfect sound bounce and absorption... a recording studio! Within a week, I had bought laptop and microphones, I had designed my website, created a Facebook, Twitter, Instagram page... the airing cupboard was born.
It was on the 31st May 2019.
I have no background in audio or broadcasting and I am learning as I go.
This is a non-commercial project. No ads, no income. Just for pure happiness and pleasure: mine and I hope my listeners'.
Location
London - United Kingdom
Call me
+44 *** upon request via email
Email me
theairingcupboardpodcast@gmail.com
skype me
theairingcupboardpodcast@gmail.com
© Copyright the airing cupboard